The SantaCon: Elves Speak, Conspiracy Revealed
Adam Larson / Caustic Logic
The Frustrating Fraud
December 20 2007
update 12/26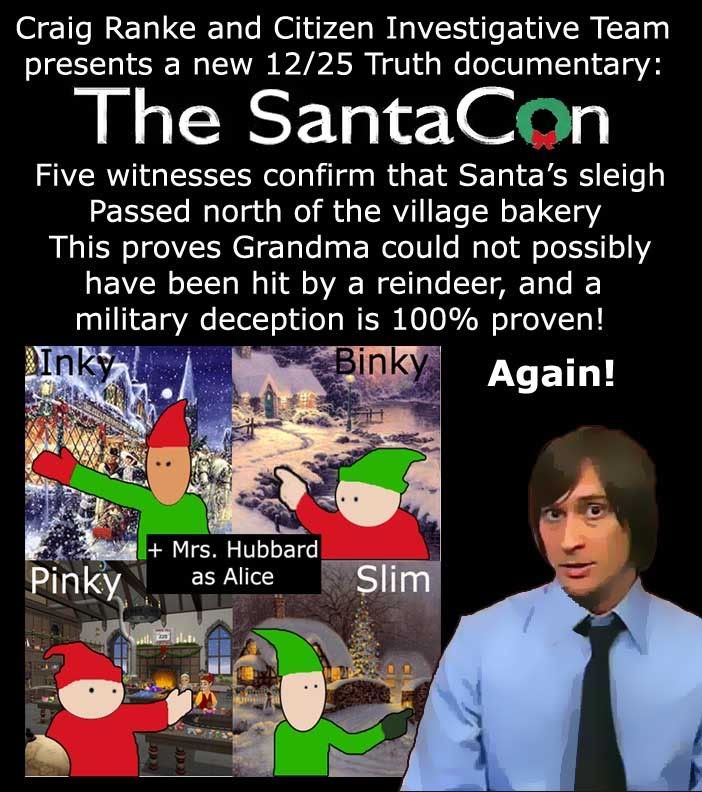 I guess it's a bit late to put this up with everyone dropping offline for the holidays, but the idea just hit me. Just some goofy good-hearted fun from an 'obsessed' fan of the wrong type – no particular vitriol meant here. And I am now officially pretty much on vacation until January. I may tinker a bit but expect nothing much new until 2008. Wow, the year is done - so this is Christmas, and what have I done? If I had the time and inclination right now I'd wax philosophic but meh... I'll spare you all. Go do your own deep thinking.
Wishing all, even
the fraudsters
, a pleasant non-specific early winter observance and a graceful transition to a better year.
I found the response interesting when I
posted this at the Loose Change Forum
.